Mary, Star of the Sea Early Learning Center has open enrollment year-round on a space available basis, however the majority of applicants are processed for fall enrollment for the school year in March.
Additionally, we accept new Toddler students in January to fill spaces created by current Toddler students who have turned three years of age, are completely toilet learned, and are able to transition to the upper division.
Mary, Star of the Sea ELC has a non-discriminatory admissions policy.
Provisions for children with special needs are individually reviewed during an initial interview with the parents in order to determine whether or not the school is able to meet the special needs of the child. A special need is defined as a condition that exists which requires adjustments in the usual learning environment if the child is to develop to his or her potential.  Mary, Star of the Sea ELC has a child psychologist/consultant on-staff to help determine special educational needs. Our consultant, works with parents and teachers, and coordinates with state and private agencies to meet the special learning needs of students, if they are available.
Mary, Star of the Sea Early Learning Center Financial Aid
Limited financial aid is available. Applications are available on-line at through FACTS Grant and Aid Assessment from February through April.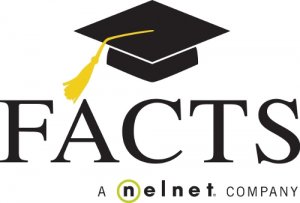 FACTS Management
Currently enrolled students are given preference.
Kamehameha Schools Scholarships
On-line application for Pauahi Keiki Scholars and Kipona Scholarship
Mary, Star of the Sea ELC accepts Pauahi Keiki and Kipona Scholarships from Kamehameha Schools as well as Open Doors funding for enrollees. This information is provided upon request when returning the completed application forms.
St. Augustine Educational Foundation Financial Aid
On-line application forms are availbable at augustinefoundation.org
Preschool Open Doors
On-line application forms are availbable at patchhawaii.org
Religious, Geographical Trends
Mary, tar of the Sea ELC's student body consists of many religious and ethnic backgrounds. Approximately 45% of the enrollees are Catholic, 30% other Christian, and 25% non-Catholic. Children are from all ethnic, social and economic backgrounds. A majority of the student population comes from East Honolulu, but there are many students from all areas of the island.
Bi-lingual Teachers and Students
The school employs numerous teachers and staff fluent in Japanese, Korean and other languages.
Educational Year
Mary, Star of the Sea ELC divides the year into three sessions:
School Year (August through May)
A nine-month program which allows the child to participate from 7:00 a.m. to 2:45 p.m.
Summer Session I (June)
Summer Session II (July through mid-August)
Day care is also offered at all levels from 2:45 p.m. to 5:45 p.m.
For the toddler program the child must be age two before the beginning of the session he or she is starting. Toddlers who are older than two may start a school at any time during the school year. For the upper divisions, the child should be three years old or older at the beginning of the session he or she is starting and also may begin attending at any time during the school year.
For information about Mary, Star of the Sea ELC, admissions policy including financial arrangements, emergency & evacuation maps, uniforms, health and medical requirements, please read though the attached Parent Handbook (PDF format).
Acceptance Process
After applications are submitted to Mary, Star of the Sea ELC, appointments will be offered for a parent interview and observation and/or testing of the child by a teacher. An observation process is required for all incoming students. Students applying to the kindergarten division will also participate in a written exercise. Parents are asked to share their philosophy, commitment and support of our program though the parent interview questionnaire, and an in-person parent interview.
Acceptance letters are sent one to two weeks after the interview and observation appointment. A new parent-orientation is held for large groups after their child(ren) are enrolled at the Center.
Children in the Preschool and Kindergarten programs must be toilet-trained prior to entrance.
Children in the Toddler Division do not need to be toilet trained but training pants or pull-ups are required. Diapers are not allowed.
Tours
Tours are offered on Tuesday and Thursday at 9:00 a.m. . Please contact the front office by phone at (808) 734-3840 for a tour appointment. Tours usually last about 30-40 minutes and visits are made to each level of classroom. Tours include observations of classrooms and are recommended to all new parents.
New and Prospective Parent Orientation (Mandatory)
Parent Orientation for new and prospective parents are usually held throughout the year, usually in March, April, June, July, August or November