Tuition for the 2021- 2022 school year is $10,900 less the acceptance deposit paid. There are three options for payment:
one time payment
two payments, or
monthly payments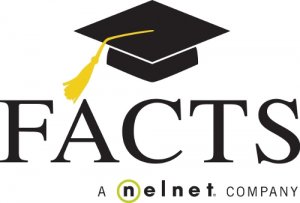 All students will be required to enroll with FACTS Tuition Management Company regardless of the payment plan.
All students must be registered with FACTS prior to the first day of the fall session.
Click here or on the image to go to the FACTS Tuition Management Website.
Schedule Changes or Withdrawals
Schedule changes or withdrawal requests should be in writing and addressed to the principal at least two weeks prior to the date of change or withdrawal. Tuition refunds or adjustments are made quarterly. Once the quarter begins, there is a charge for that quarter and no adjustments will be made. No adjustments or refunds are made for absent or elected vacations or if the child is accepted at another school.
Click here to Download the Application Form (PDF format) (2021-2022)